Welcome to Fake Yeezy Shop, this page is to tell u how to order!
1. Go to the product page you want to buy and choose your size. Then click "Buy Now" to enter the next page.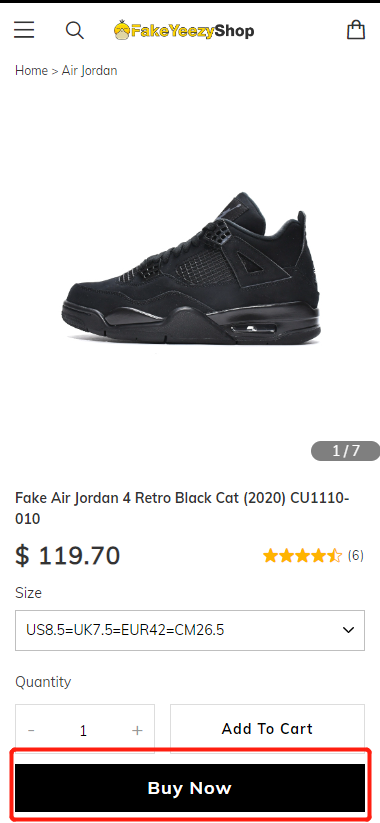 2. Go to the next page, in the first part of this page you can enter a coupon. Remember to click "Apply" after entering the coupon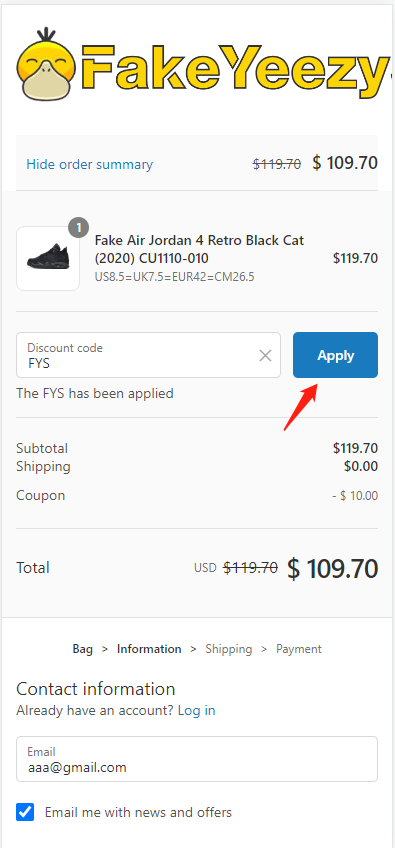 3. In the lower part of this page, please enter your correct information.
Especially your email and phone number, we usually use Whatsapp to contact you, so please enter your Whatsapp number in the phone field.
If there is no Whatsapp, it is best to register for one.
After completing all the information, click "Continue to shipping" to go to the next page.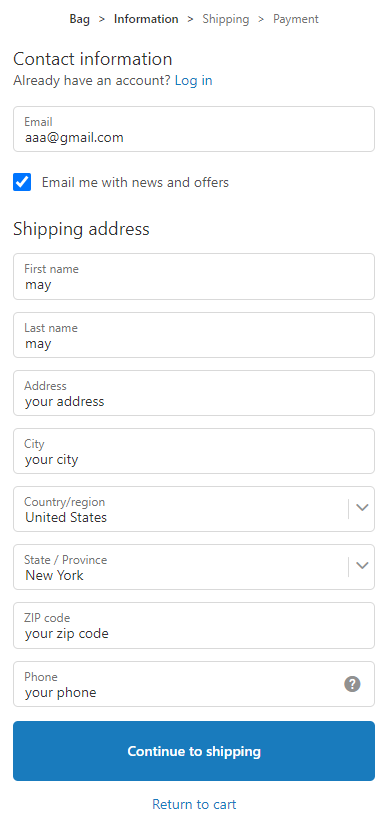 4. On this page, we mainly check whether your information is filled in correctly.
If No, please return to the previous page and fill in again.
If Yes, please click "Continue to shipping" to enter the next page.

5. This page is the payment page, we provide 2 payment methods.
Credit Card payment -- we support VISA/MASTER/AE/JBC these credit cards for payment, we guarantee 100% security!
Please enter the correct information of your payment card and click "Complete Order" to complete the payment.
Paypal payment -- you need to leave the correct Whatsapp number or email address, or you take the initiative to contact our Customer Service (whatsApp or Email), and then complete your payment through the Payapl invoice we sent.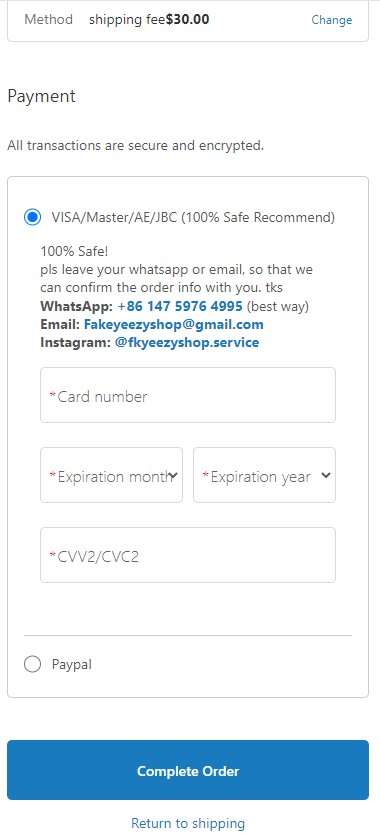 Happy Shopping!